Think about tomorrow today! Diffusion pumps have always been regarded as energy destruction. Even if they cannot be replaced easily due to technical reasons, these components can also be operated more economically than before. Together …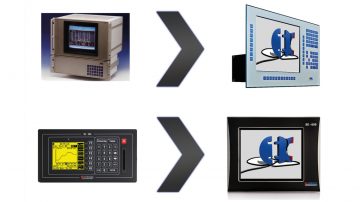 Old process controllers without spare parts availability or different control systems in use at the same time? Failures of outdated PLC control and program generators very often lead to long plant downtimes. Once the control fails, relevant …
Why choosing us?
 PASSION
Our company is characterized by high quality, reliability and quick action. Let yourself be convinced by our service..
 EXPERIENCE
Good advice, quality and punctuality in execution is our principle with which we have been able to demonstrate satisfied customers for many years.
Our many years of activity in the field of automation technology also guarantee you smooth and high-quality project execution.
SPECIAL SOLUTIONS
We are a medium-sized, owner-managed company and therefore always able to respond flexibly and individually to your wishes.
Please do not hesitate to contact us.
Who are we?
60 years of electrical installation - 30 years of automation technology
Find out more about the origins of our company.
Our promise as a contractor is to build community value in every project while delivering professional expertise, exceptional customer care and quality.
Customers & partners